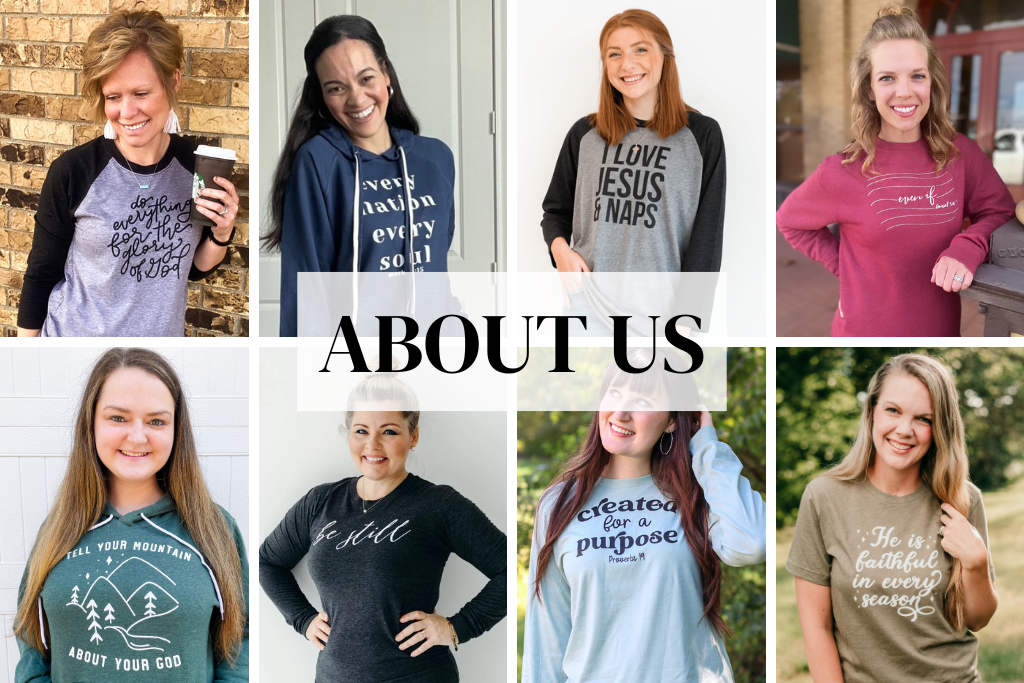 THE ELLY AND GRACE MISSION
To provide the softest, highest quality Christian apparel, designed to uplift, inspire and point others to Jesus.
We believe in the power of the gospel to change lives, and we believe that opportunities to share the gospel are all around us.
We know that wearing a Christian shirt can lead to powerful conversations about Jesus.
OUR PROMISE TO YOU
Safe & Secure orders, with order & shipping confirmation emails

Easy customer service via phone or email within 48 business hours

quality Christian apparel designed to last- dozens of colors and styles (hoodies, v-necks, tanks, &  more!)

unique designs that you won't find anywhere else

size inclusivity- we offer from infant - 4XL

Apparel that is printed and shipped by our Missouri team

and most importantly- every item available on our website will help you share the gospel with those around you (and yourself!)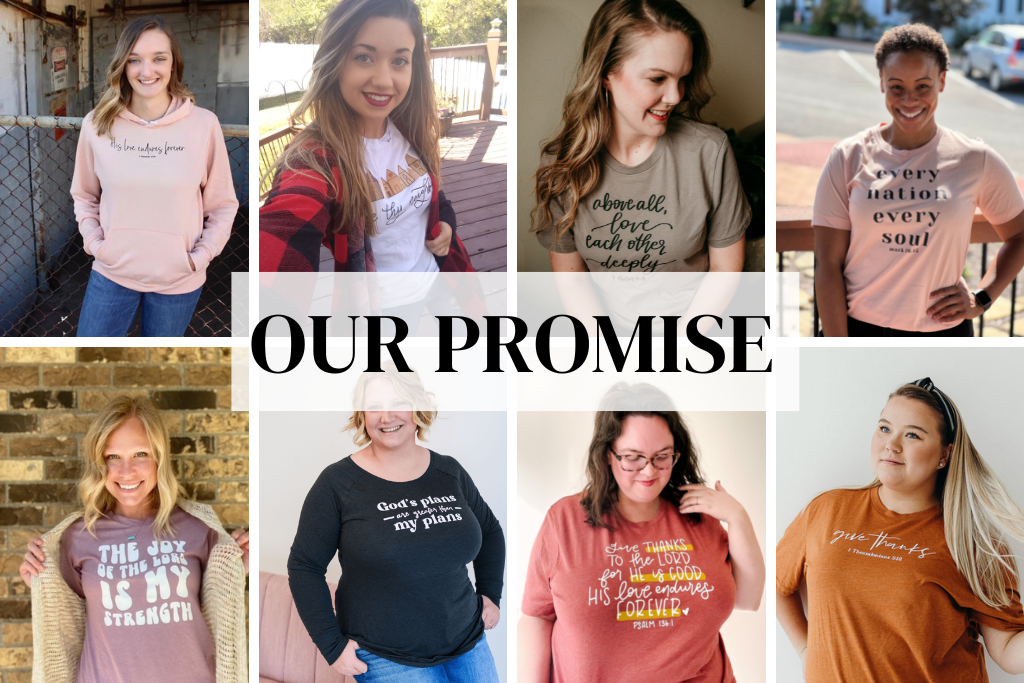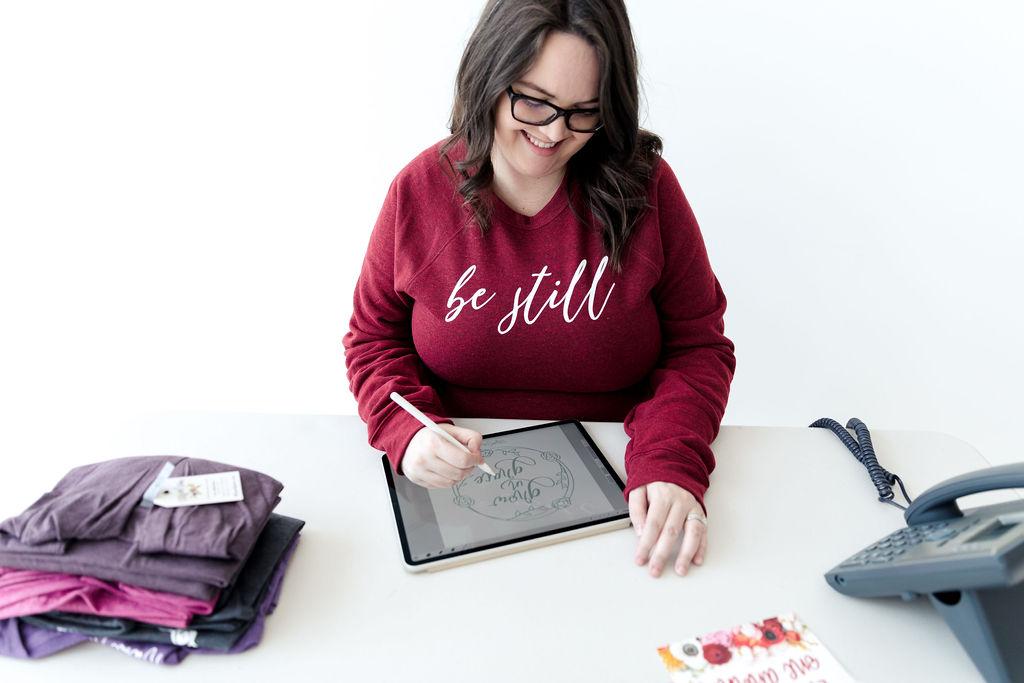 MEET THE FOUNDER
After attending a Christian conference in 2016, Brenna felt God whisper the beginnings of Elly and Grace. She also desperately wanted something to take her mind off of her struggle with infertility. She started ellyandgrace in her basement in 2016,
and never could have imagined what God would create.
6+ years later, Elly and Grace has moved into a few different warehouses, hired an amazing team and shipped 500,000+ shirts in the United States and internationally. (And God blessed Brenna and her husband with a daughter in 2020)
Brenna still designs all of the apparel today. There's something for everyone at Elly and Grace...whether you're needing some encouragement, going through a rough patch, or looking for the perfect gift.
Elly and Grace VIP Group
Tired of the negativity on social media?
Come join our VIP group! We host giveaways, play fun games, and show sneak peeks of new designs.  We also encourage questions and conversations about how best to share the gospel.