Get Excited for the EllyandGrace Christmas Launch!
The Christmas Collection has launched!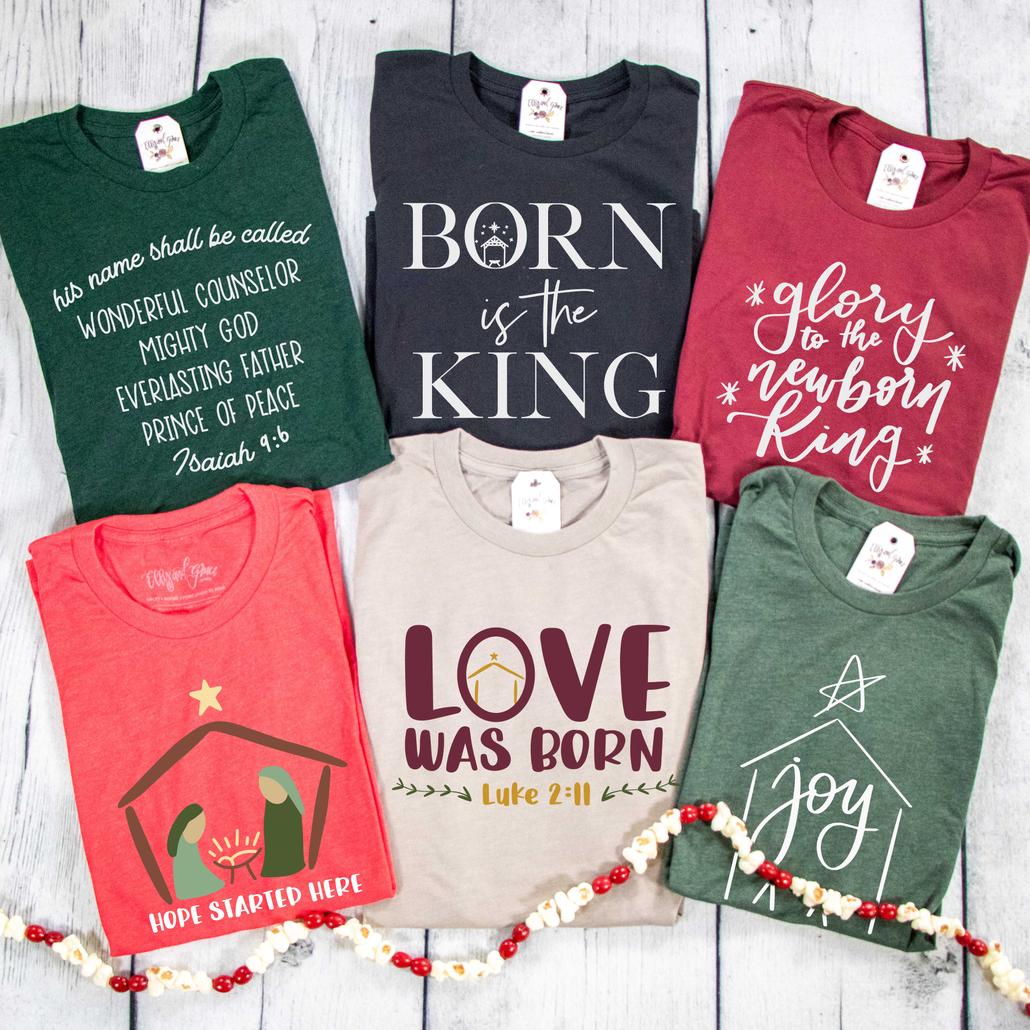 Christmas is Launching Soon!
Get excited for the all new Elly and Grace Christmas collection! We'll be launching over 100 products on new designs and styles all designed to inspire you and others around you with the true meaning of Christmas
Over 100 New Items

New Designs, New Styles

Free shirt to first 500 customers during launch!
Be the first to know and pick out your favorites, enter your email below!
Take a sneak peek at our new Christmas favorites!
Don't wait to order!
The first 500 customers receive a FREE top selling shirt during launch!
We have everyone's favorite style!