HANDSTAMPED CHRISTIAN JEWELRY
Add a little sparkle and a lot of joy to your life with our new necklaces! Each design was carefully chosen to help remind you of how much God loves you!
Designed by Brenna in Missouri and hand stamped in Tennessee with US materials.
1. Why is gold filled better than gold plated?

Gold Filled Jewelry is similar to pure gold without the extra price tag. It won't tarnish and will last a long time with proper care. (and it won't turn green!)




2. When will my order ship?

Our Necklaces ship within 1-3 business days from Missouri!


8. How is your jewelry packaged? Is it gift ready?

We send each jewelry piece on a beautiful scripture art card that is carefully placed inside a plastic envelope. Then, we place it in a gift box with colored crinkle paper. - perfect for gift giving or treating yourself!

Have you ever felt like you aren't loved? Like you don't matter? The fear/doubt/negativity just overwhelms you?
I have. One of the reasons I created this collection is to remind myself that those statements are lies.
Each time I wear one of our pieces, I'm reminded of God's promises.
This collection was designed to remind you that God loves you. No matter what. That you are beloved! That you can choose joy. It reminds you to walk in love- and that God's love NEVER fails.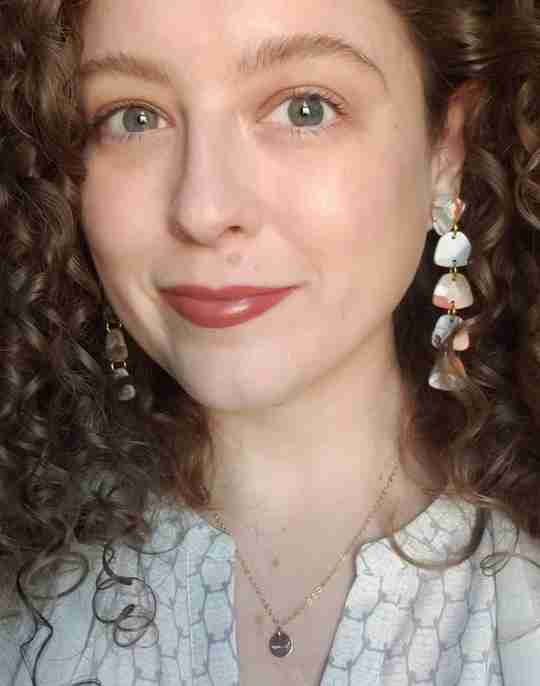 ★ ★ ★ ★ ★
"I have literally worn it ever day since I got it"
"I love how dainty this necklace is - I have literally worn it every day since I got it because it looks good with everything. The charm is fastened on the chain so it doesn't slide around all day. It stays in place facing the right way. The "Even If" message makes me smile when I see it. It was packaged very well and would make a great gift for a friend."
- Jessica, New York
★ ★ ★ ★ ★
"I was so excited to wear this necklace and share the meaning of it with others."
- Jen, Pennsylvania
★ ★ ★ ★ ★
"I got this for my mom as a gift and she loves it! It is so simple and the message is great!"
- C., Georgia